SMART ANTI-PANDEMIC ROBOTIC SOLUTION
In the battles against the COVID-19 pandemic, the demands of screening devices and efforts are increasing. To help lift off some of the burdens, we are offering a new smart robotic solution for smart entrance to automatically detect massive feverish people at the same time.
AIMBOT is an indoor intelligent and autonomous anti-pandemic robot designed and built for virus prevention. It is equipped with rich functional modules and multiple sensors that allow it to navigate autonomously, interact with people, measure body temperature, detect individuals who are not wearing face masks, and automatically sprays disinfectant in indoor space. Already used by many organizations, it is one of the best robotic solutions to fight against the current threat of COVID-19.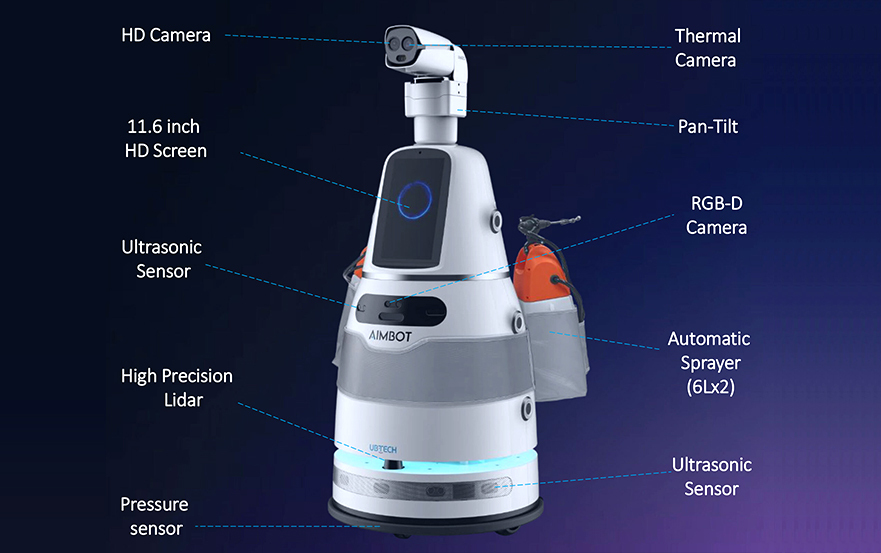 Further commitment to the safety of our clients, employees, and community can be seen in the fact that our technicians are trained to ISO and safety standards, making Imdaad the operator of choice for disinfection services.
If you have questions about our services or are interested in using them in your facility or home please fill your details in the contact form above and our representative will get in touch with you with all the details.