Introduction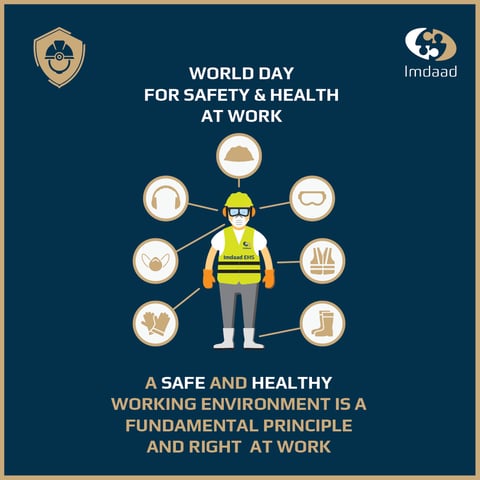 Facilities management plays a crucial role in ensuring workplace safety for employees and visitors. From preventing accidents to managing emergencies, facilities management is involved in every aspect of workplace safety, and requires collaboration and coordination with all the other departments and stakeholders of an organization. This includes HR, IT, finance, and legal departments, as well as external stakeholders such as vendors, contractors, and regulatory authorities.
Regular Cleaning and Maintenance
It starts with maintaining a clean and organized workplace. Every workplace has its own unique characteristics, and its cleaning and maintenance requirements must adapt to working conditions. Cleaning and sterilization are at the core of facilities management and their role in keeping a facility healthy and safe for users. This involves deep cleaning of surfaces and sterilization of areas where viruses and bacteria can proliferate and cause harm; efficient waste removal to prevent odors and contamination; and maintenance of ducts and airways to optimize air quality. Facilities managers are perfectly placed to identify potential hazards and take steps to eliminate or mitigate them. Keeping a facility clear of clutter, spills, obstacles, and hazards is also crucial in helping to prevent accidents and maintaining evacuation routes ready in case of emergency.
Cleaning services for workplaces and commercial areas must meet the highest standards of performance to ensure compliance with best practices. Isnaad, Imdaad's specialized soft facilities management subsidiary, has been providing clients with services since 2013 and operates to international standards including ISO 14001, OHSAS 18001, and ISO 9001. With over 3,000 staff providing services to 500 sites across the UAE, Isnaad offers significant added value to clients, including manpower supply backed by its own BICSc-accredited training center.
But it doesn't stop there. Preventing accidents resulting from faulty equipment is one of the primary responsibilities of facilities management. In addition to hygiene and mitigation of hazards, the maintenance of machinery and equipment to ensure safe operation is integral to the provision of a safe working environment. Nigma, Imdaad's subsidiary specializing in lifts, escalators, security, and building automation provides dedicated attention to those areas that require special attention due to moving parts, frequent usage, and access permission.
Preventing Accidents
Facilities management providers play an important role in preventing and preparing for emergencies. Emergencies can occur at any time, and facilities managers must have plans in place that address a wide range of possibilities, from natural disasters to workplace violence. In that capacity, they are responsible for the maintenance of safety equipment such as fire extinguishers, smoke detectors, protective gear, and emergency lighting to ensure they are always in proper working order and can be relied on in the event of an emergency. FM providers must also ensure that safety protocols are implemented in the workplace, including the development of evacuation plans, emergency response plans, and safety guidelines for employees.
Imdaad's Vision Safety subsidiary specializes in the provision of fire detection, prevention, and extinguishing services, and provides expertise to the group to mitigate and manage fire hazards. To further support these capabilities, Imdaad and its subsidiaries deliver regular safety training to employees, including training on fire safety, first aid, and how to use safety equipment. This ensures that employees are aware, prepared, and properly equipped to handle any safety emergency that may arise.
Compliance
A Facilities management contractor is also responsible for ensuring that the workplace complies with all relevant safety regulations and standards. Providers must stay up to date with the latest safety regulations and standards, and the applicable laws that govern them. They must conduct regular safety audits and inspections to identify potential gaps in compliance and take corrective action. They must also conform to the requirements of special needs workers and visitors and accommodate their requirements.
Conclusion: Choosing the Right Partner
Cooperation is essential in ensuring workplace safety because it allows for a comprehensive and holistic approach to safety management. By working together, different departments can identify potential safety hazards and develop strategies to address them effectively. Being at the center of all activities, facilities management providers hold a position of great responsibility for the health, safety, and well-being of their clients and their constituents.