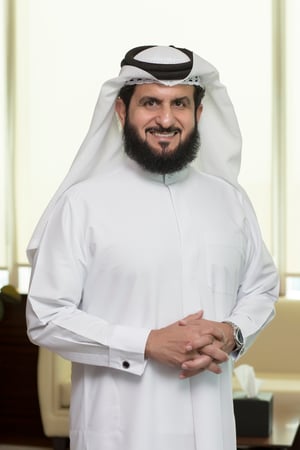 Dubai, March 14, 2023: Imdaad, a Dubai-based group of companies providing integrated, sustainable facilities management (FM) services to enhance operational efficiencies of physical assets, today announced that it has become an official member of IAAPA, the premier trade association representing the diverse and ever-changing attractions industry. The decision to join the international body comes as part of Imdaad's strategy to expand its business and customer base further and play a greater role in the growth and development of the UAE's tourism and leisure sectors.
Imdaad joins a strong network of IAAPA members in the UAE. The global association serves over 115 companies in the country, of which over 80 are attractions that include Burj Khalifa and major theme parks, water parks, and entertainment centers.
Commenting on the announcement, Mr. Jamal Abdulla Lootah, Group CEO of Imdaad, said: "We are pleased to join IAAPA and work together with attractions sector players to drive growth and innovation in the industry. Tourism and leisure are key focus sectors for Imdaad as we seek to deepen our presence in the regional facilities management market and diversify and grow our client base. Being an IAAPA member, we commit to exploring the areas where facilities management and attractions sectors can join forces and cooperate to contribute to the development and enhancement of attractions and entertainment facilities that the UAE and the region have to offer for both travelers and residents."
"We're thrilled Imdaad is joining IAAPA during a time of remarkable growth and development for the attractions industry in the Middle East," said Jakob Wahl, IAAPA's president and chief executive officer. "By joining the Association, Imdaad gets access to our global network of like-minded attraction operators and suppliers including benefits like enhanced educational opportunities, networking offers, and research support. At the same time, we look forward to receiving input from Imdaad drawing upon their expertise in facilities management across the region."
Building on its strong track record in serving the attractions industry in the region with a highly distinguished clientele for many years, Imdaad is looking to forge relationships with IAAPA members to provide them with the company's diverse, market-leading facilities management services. The membership will offer the company access to IAAPA's prestigious events as well as webinars and industry research. Imdaad also looks to maximize the potential of the trade association as an international platform by sharing knowledge and know-how with its members drawing upon the company's experiences in adopting new technologies and best practices in quality and sustainability and by working together to drive growth in the local, regional and global economies.
Founded in 1918, IAAPA represents leading industry attractions and supplier companies, consultants and individual members from more than 100 countries. Members include professionals from amusement parks, theme parks, attractions, water parks, resorts, family entertainment centers, zoos, aquariums, science centers, museums, cruise lines, manufacturers, and suppliers.
-End-
About Imdaad
Imdaad is a Dubai-based group of companies that provides integrated, sustainable facilities management services that enhance operational efficiencies of physical assets. Established in 2007, the company is headquartered in Dubai with site offices and branches across the UAE, including Abu Dhabi. Imdaad's suite of complete turnkey solutions includes Integrated FM, Hard FM, and Home-Pro, as well as Environmental Services such as solid waste and wastewater management and power rentals. In addition, Imdaad's intelligent platform for facilities management, Imtedaad, provides real-time insights on the performance and trends of interconnected assets and ecosystems to offer recommendations for predictive maintenance and corrective actions. Owing to its personalized business model that is based on providing cost-effective and sustainable services, Imdaad has grown to become the partner of choice for customers within the UAE and across the GCC. The company's multi-cultural workforce comprises more than 9,000 skilled employees, representing over 45 nationalities. For more information, please visit www.imdaad.ae.