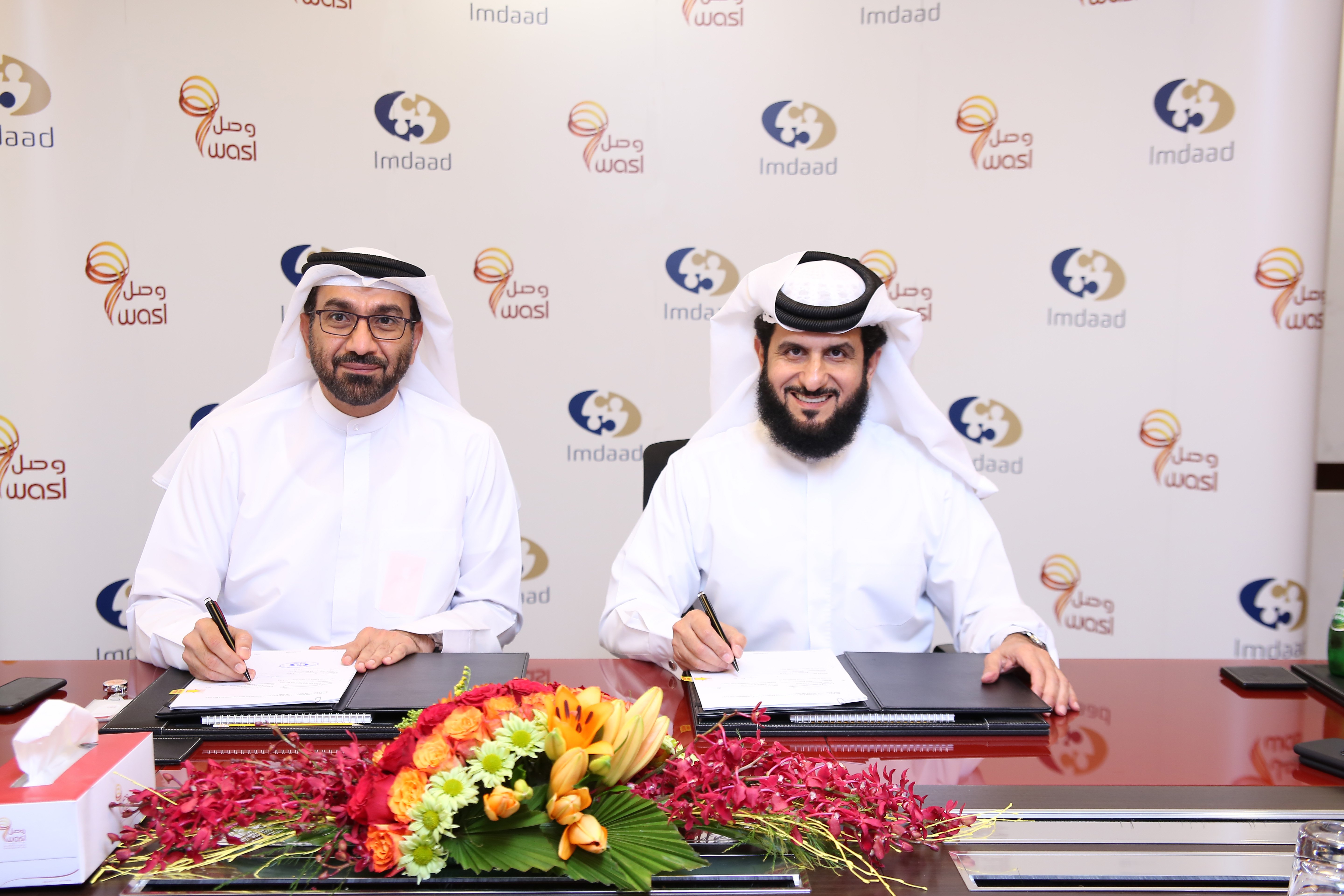 We are delighted to be renewing our long-term contract agreement with wasl Asset Management Group, one of the largest real estate development and management companies in Dubai, to provide Total Facilities Management (TFM) services at its Bur Dubai Zone 3 and Bur Dubai Zone 4 assets.
Under the contract, which will further strengthen our strong client base in the construction and real estate sector, Imdaad will offer a range of Hard and Soft FM services at both mixed-use real estate development zones, which have a combined built-up area of around 13.8 million square feet. The two projects comprise a total of 157 buildings and 6,522 apartments and are home to a prestigious line-up of international companies.
Mr. Jamal Abdulla Lootah, Group CEO of Imdaad, said: "As one of the largest real estate development and management companies in Dubai, wasl Asset Management Group has played an integral role in the emirate's evolution as a thriving city, changing its urban landscape with the company's diverse property offerings. Providing its comprehensive range of FM solutions, Imdaad has enabled companies like wasl to continue excelling in the construction and real estate sector, and with our renewed contract agreement, we have reinforced our commitment to further extending our support to accelerate the growth and development of Dubai. This agreement reflects the enduring success of our longstanding relationship with wasl, and is a true testament to the company's trust in our capabilities in preserving its assets, ensuring the comfort and peace of mind of its tenants."
HE Hesham Al Qassim, CEO of wasl Asset Management Group, said: "With our fast-growing portfolio of commercial and residential properties that meet the varying needs of our customers, we have remained at the forefront of Dubai's burgeoning property market. Our constant efforts towards achieving the highest levels of customer satisfaction and attaining optimum levels of operational efficiency have remained key to our continued success. We have chosen Imdaad as our FM partner based on its unmatched expertise, long-standing experience, and outstanding reputation in the industry, and we are confident that this agreement will ensure that our assets are maintained to the highest of standards."
Hard FM services that Imdaad will provide at Bur Dubai Zone 3 and Bur Dubai Zone 4 will include the maintenance of Building Management Systems (BMS), Mechanical, Electrical, and Plumbing (MEP), Heating, Ventilation, and Air Conditioning (HVAC) and fire alarm and firefighting systems. Imdaad will also manage specialized services, such as the annual maintenance contract of fire systems, access control systems, CCTV and security systems, audio-visual equipment, and lighting control systems, in addition to Soft FM services such as general, specialized and façade cleaning, pest control, security, lifeguard, watchmen and manpower supply.