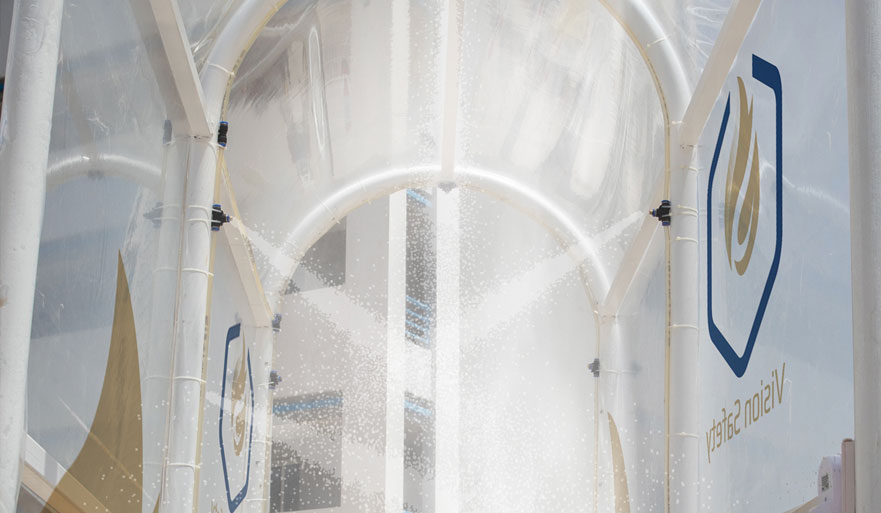 CUSTOMIZED DISINFECTION SOLUTION
Viroshield can be customized and vary in shape and sizes as per client requirements and includes a range of products
1- Low-Pressure Mist System.
2- High-Pressure Mist System.
3- Car and Trucks Special Design System.
4- AirCraft Tunnel Entrance Disinfection System.
5- Bags Line and Goods Auto Disinfection on the transmission line.
We are confident that this new disinfection solution, ViroShield, will help address the disinfection and sanitization requirements of your businesses and the people of this nation.
To know more about ViroShield or to request a quote, please fill your details in the contact form and our expert will get in touch with you shortly.