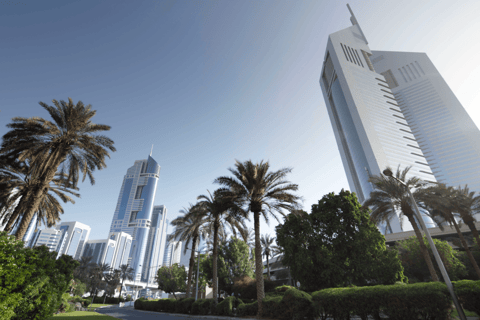 The Imdaad group has built its reputation in the UAE and the region by consistently fostering strong relationships with its clients. As part of that commitment, Imdaad has grown to meet client requirements across its operations and adapted to their needs by introducing effective innovations across its facility management offerings. Widely recognized for its service capabilities in the commercial, residential, and industrial sectors, Imdaad's environmental services are also relied on by institutional clients to turn sustainability and conservation efforts into effective monetary savings and reductions in ecological footprints.
This was evidenced by Imdaad's partnership with one of the UAE's leading retail banks. The client, with a large portfolio of offices and branches across the country, wanted to ensure that it was using energy efficiently at its properties. They wanted to explore ways to reduce waste and minimize their environmental footprint. They approached Imdaad as their facilities management partner to recommend solutions that would align with the bank's sustainability objectives without compromising on client and employee comfort or requiring excessive investment and costs.
Situation Assessment
Imdaad needed to better understand the situation to develop scalable solutions that would meet the bank's expectations for immediate results as well as long-term improvements. Imdaad's team of experts embarked on a thorough assessment of the energy used across the bank's offices and branches. They measured water consumption and electricity usage for lighting and air conditioning across the different branches and offices. They wanted to make sure that the bank's staff and customers have a comfortable, well-lit, and climate-controlled environment when spending time at their premises. They also wanted to address the bank's mandate to operate as a responsible corporate citizen and wanted to ensure that they were using energy across their properties in an efficient, ecological, and cost-effective way.
Using the latest technologies and supported by robust data analytics, the team evaluated their data from across the bank's facilities. This resulted in accurate identification of the major issues affecting water and power consumption. These were:
Lights were being kept on across entire floor areas, even when only in partial use, or after business hours. This was identified as user related.
Water usage was found to be excessive. Here, the reason was identified as equipment related, rather than user needs or behavior.
Air conditioning systems were frequently used inefficiently and were often left on when not required. This was due to both the type of equipment used as well as user behavior.
The Solution
To address these issues across both user and equipment parameters, Imdaad proposed the following adjustments:
Replacing fluorescent lights with LED lights across all premises. As solid-state lights, LED lights are more efficient than fluorescent lighting, use less energy, and require less replacement or repair.
Introducing smart thermostats to monitor room temperatures and regulate lighting and HVAC systems usage. This automated lighting and temperature control, and accommodated for conservation when facilities were partially used or during non-operational hours.
Installation of water aerators to help reduce and regulate water flow from specific faucets. These contributed to reduced overall water consumption, improved water pressure, increased filtration, and overall, significantly lowered water bills.
The Results
After implementing these changes, the client saw significant improvements in their energy efficiencies and cost savings across their facilities. These included:
Almost seven million kWh of energy savings. This contributed to a carbon dioxide footprint reduction of more than eight tons per year.
More than 47 million liters of water were conserved, amounting to water charge savings of about AED 700,000.
The bank was inspired by these results to promote energy efficiency widely across their employees and customers. Ecological best practices were demonstrated to reduce costs and contribute to a cleaner environment, and bank staff and clients were invited to consider ways to adopt these practices in their homes and ways of life. In addition to environmental considerations, conservation, and energy efficiency measures were proven to effectively result in significant monetary savings.
Conclusion: Choosing the Right Partner
Facilities management has grown with the needs and expectations of clients for a more proactive approach that adapts to changing circumstances. A facilities management partner is expected to be the expert that can identify problems, offer solutions, and create opportunities for improved operations, reduced costs, and the adoption of more ecological best practices.
Through innovative best practices and the use of modern technologies, Imdaad has grown its core facility management services to meet client requirements across a wide range of mandates and has become recognized as an integral partner in their operations. This level of commitment has earned it the trust of its clients and has allowed it to play an integral part in the conservation and care for our precious environment.