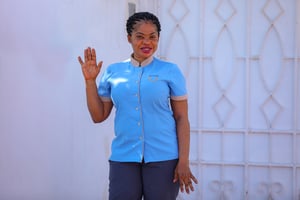 CHIDINMA NWANKWO

Supervisor at Imdaad
Chidinma was working as a cleaning supervisor in public parks and schools during the COVID-19 outbreak. For Chidinma, the awareness and education that was carried out by Imdaad was very important in helping her understand the virus, how it spreads, and how to protect herself and others from it. Ever since Chidinma was on the frontlines leading her team of 10 cleaning professionals and was also assigned cleaning / disinfecting total 68 areas that included classrooms, gym, toilets, play area, and prayer room of the school with more that 300 students. She has taken it upon herself to set an example in her usage of PPE and following the safety and precautionary measures set by Imdaad and the government of Dubai to ensure everyone's safety. .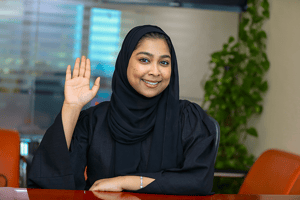 NAFISA NOOR
Cashier, Finance Department at Imdaad
"Learnt a lot about adapting to change and unexpected circumstances"

As a cashier, Nafisa did not have the option of working from home during lockdowns.
Nafisa says:" My role as the central custodian of petty cash meant that it was not always possible to work from home because my job required being in the office and validating documents to give cash for running the smooth flow of business operations. Making sure the business had cash to enable our vital front line service to carry with as little disruption as possible was a challenge that we overcame, and I am proud that we did our bit. I really appreciate the support and understanding that I received from my dearest colleagues and our management during the lockdown. It's definitely an experience that I will never forget and we learnt a lot about adapting to change and unexpected circumstances"

Supervisor at Imdaad
"A chain is only as strong as its weakest link"

Jyoti was a supervisor and lead a team of 12 housekeeping staff at Al Seef commercial and heritage district in Dubai. Throughout the pandemic Jyoti and her team have taken extra care of cleaning high-touch points and total 26 areas that included escalators, elevators, washrooms, and prayer rooms, to make sure they are disinfected every hour. An essential part of Jyoti's day at work is briefing her team, and reminding them to stay safe before ensuring the safety of others. She was also responsible for managing inventory and submission of report. She believes a chain is only as strong as its weakest link.